340-344 Malcolm X Blvd, 188 Bainbridge St.,

Brooklyn, NY 11233

FLATEAU REALTY CORP

Office: 718-953-2732
Listing ID
10970303
Property Type
Vacant Land
County
Kings

Township
Kings
Neighborhood
Stuyvesant Heights
Stuyvesant Heights Prime Development Site For Sale
This Stuyvesant Heights prime corner development site consists of 12,500 square feet of land area and current zoning allows approximately 32,000 buildable square feet, as of right ($170 per buildable sq ft). There are 60' of frontage on Malcolm X Blvd and 155' of frontage on Bainbridge St. The site consists of three adjacent lots (block 1686, lots 37,40,42): two on Malcolm X Blvd and one on Bainbridge St. Part of the site, 340-344 Malcolm X Blvd, is currently used as a house of worship and 188 Bainbridge St. is vacant land. The property has three different zoning classes: a. R6A which is classified as a medium density contextual residential district, b. R6B which is also classified as a medium density contextual residential district, and c. C2-4, which allows for a commercial overlay on the ground floor. The site is 2 short blocks (.15 mile) from the A,C Utica Ave. station and offers a 20 minute commute, by subway, to lower Manhattan. It is near several restaurants, a local shopping center, the Boys and Girls High School Track, Jackie Robinson Park Tennis Courts and Playground, Interfaith Hospital and many other amenities. The property will be delivered vacant. The property is in the Expanded Stuyvesant Heights Historic District. We have included a land survey as well as Zoning and Historic District Maps with this listing.
3 Lots
12500 Sq. Ft. Lot
215 Frontage
Municipal Water
Municipal Sewer
Street View
Near Bus
Near Train
FLATEAU REALTY CORP
Office: 718-953-2732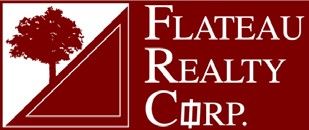 Listings data is deemed reliable but is NOT guaranteed accurate by NY State MLS.
Contact Us
Who Would You Like to Contact Today?
I want to contact an agent about this property!
I wish to provide feedback about the website functionality