667 Jefferson Avenue,

Brooklyn, NY 11221

Built In

1899

FLATEAU REALTY CORP

Office: 718-953-2732
Listing ID
11010243
Property Type
Townhouse
County
Kings

Township
Bedford Stuyvesant
Neighborhood
Bedford-Stuyvesant
Total Tax
$5,429
Jefferson Ave Brownstone Gutted Nds Restoration / Renovation!
Situated on a treelined block in the Stuyvesant Heights section of Bedford-Stuyvesant on Jefferson & Stuyvesant Avenues is this charming 1899 3-story, 20' W x 45' D Brownstone. This property was completely gutted in 2018 due to a fire. The building has since been stabilized per DOB requirements. It has new subfloors, new beams, and a new roof. There are no mechanicals or utilities on the interior. It is a blank slate awaiting restoration. There are open violations due to the fire which should be cured with the restoration work. The Seller will not cure, nor pay to cure any of the violations. Buyer will accept property in as-is condition with all violations. There is no C of O. However, the property is classified in tax records as a two family. Zoning: R6B. Actual FAR: 1.32. Max FAR: 2.00. The Buyer can save several thousands of dollars and lots of time by choosing to hire the same licensed architect who worked with the contractor to stabilize the building and who is already familiar with the project and has prepared drawings for the renovation. These drawings can be modified by the architect anyway the new buyer desires, should they decide to hire him. The drawings have not yet been approved by DOB. Or, hire your own architect, engineer, and contractor. This property is a great opportunity for an end user looking to create their own home from start to finish, or for the experienced developer/investor. An end user looking to Finance this type of a project would require that the buyer take a renovation loan and have 25-30% of the purchase price for the down payment, plus another 6% closing costs, at minimum. Consult a qualified renovation loan specialist for more accurate information on financing a project of this type. Depending on the finishes, and the quality of the renovation similar properties in the area are selling for between $2.1M and up. If another floor can be added, the price could be even more. Showings are by appointment only to pre-screened buyers. Seller is motivated. Willing to hear all serious offers. Offers should be submitted in writing to the listing agent with proof of funds.
Listing provided by Gloria Sandiford of Flateau Realty Corp
2648 Sq. Ft. Lot
Built in 1899
3 Stories
Available 07/21/2021
Duplex Style
Masonry - Brick Construction
Municipal Water
Municipal Sewer
Street View
Near Bus
Near Train
$5,429 Total Tax
Tax Year 2021
FLATEAU REALTY CORP
Office: 718-953-2732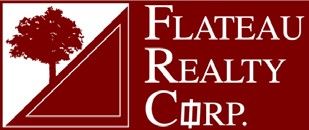 Listings data is deemed reliable but is NOT guaranteed accurate by NY State MLS.
Contact Us
Who Would You Like to Contact Today?
I want to contact an agent about this property!
I wish to provide feedback about the website functionality