606-610 Jefferson Ave., #BL1655/ LOTS 30,31,32,33,

Brooklyn, NY 11221

FLATEAU REALTY CORP

Office: 718-953-2732

Cell: 347-627-4928

---

Cell: 347-627-4927
Listing ID
11075964
Property Type
Commercial Lease
County
Kings

Township
Kings
Neighborhood
Bedford-Stuyvesant
Unit
BL1655/ LOTS 30,31,32,33
Bed Stuy 7,500 sq ft Ground Lease Available
7,500 Ground Lease available in a R6B Zone (residential). Last used as a playground for a daycare facility that was nearby.
Listing brokered by FLATEAU REALTY CORP, contact Richard Flateau at or richardflateau@flateaurealty.com
7500 Sq. Ft. Lot
Unit BL1655/ LOTS 30,31,32,33
Parcel: BL 1655, LOTS 30,31,32,33
Lease Sq Ft: 7500
Price Year 1: 75000
Monthly Lease Price: 6250
Annual Price Sq Ft: 10
Bridge Street African Wesleyan Methodist Episcopal Church (Business Name)
Class: Vacant Lot
FLATEAU REALTY CORP
Office: 718-953-2732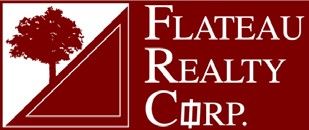 Cell: 347-627-4928

---

Cell: 347-627-4927
Listings data is deemed reliable but is NOT guaranteed accurate by NY State MLS.
Contact Us
Who Would You Like to Contact Today?
I want to contact an agent about this property!
I wish to provide feedback about the website functionality