202 Spencer Street,

Brooklyn, NY 11205

FLATEAU REALTY CORP

Office: 718-953-2732
Listing ID
11142604
Property Type
Multi-Unit (2-4)
County
Kings

Township
Bedford-Stuyvesant
Neighborhood
Bedford-Stuyvesant
4-Story 2-Family Demo Property Original Details Ready for Reno
202 Spencer Street is in North Bedford-Stuyvesant on a residential block on the boarder of the Historic Clinton Hill and Williamsburg neighborhoods. Built in 1901, this charming 4-Story, 2-Family home has been gutted to the bricks and beams and has had some renovation work started. The location is very convenient between Dekalb & Willoughby Aves. and is just off Bedford Ave. Great location for shopping, restaurants, coffee shops, gyms, Banks, Home Depot, nightlife and public transportation, to name a few. The property measures 16.67' x 35' for a total of 2,336 sq. ft. (per DOB records) and is on a 16.67' x 100' lot, R6B zone. There's approximately 998 sq. ft. of buildable FAR (per the DOB records). The property also has an extension at the rear of the basement and parlor levels. Support beams and some sub-flooring have been installed. Some of the original details include a double entry door in vestibule, banister with balusters and posts, pocket doors. Plus, there are the seven (7, non-working) fireplaces, six of which are marble. The property taxes are very low at $1,967/year for 2022 (per Dept of Finance). We welcome investors, developers, end users and 1031 Exchanges! This property will be delivered vacant and can close fast! The property is being sold in 'as-is' condition. Buyer must assume property in as-is condition. Please contact listing broker to schedule an appointment. No verbal offers will be acknowledged. All offers must be in writing on a Submit Offer Form with Proof of Funds and sent via email to the listing broker. The co-broke offered is 1.5%. Thank you!
Listing provided by Gloria Sandiford of Flateau Realty, Corp.
FLATEAU REALTY CORP
Office: 718-953-2732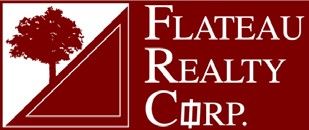 Listings data is deemed reliable but is NOT guaranteed accurate by NY State MLS.
Contact Us
Who Would You Like to Contact Today?
I want to contact an agent about this property!
I wish to provide feedback about the website functionality